Modern Rock Review's Choice 5 for June 2018 highlights North American artists Beyond the Grey, Nick Black, The Divided Line, Fox and Coyote and Heyoka's Mirror.
---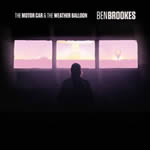 The Motor Car and the Weather Balloon
by Ben Brookes
On his debut LP, UK native Ben Brookes draws from a plethera of classic rock influences ranging from The Beatles to Pink Floyd to The Smiths. Some highlights include the songs "Asleep In Galilee" and "Crack a Smile".
Buy The Motor Car and the Weather Balloon
---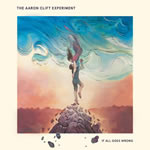 If All Goes Wrong by Aaron Clift Experiment
Austin based prog-rockers The Aaron Clift Experiment combine dark themes with well developed and produced musical themes on If All Goes Wrong. Highlights from the album include the heavy jam "Last Crash", the Queen-like pop/rocker "Better Before" as well as the slightly surreal closing title track.
---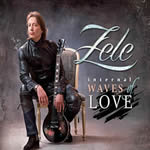 Internal Waves of Love by Zele
Zele is a unique guitarist, composer and producer from Croatia who incorporates some Eastern mysticism and theatrical arrangements on his album Internal Waves of Love, an album mainly featuring virtuoso guitar jams with few vocal lead tracks.
---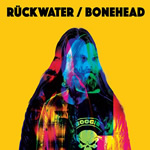 Bonehead by Rueckwater
Finland's Rueckwater delivers some harder-edge music with many cool, twangy guitars on their latest release, Bonehead.
This six-song stoner rock EP is highlighted by the slightly-psychedelic "Labyrinth" and the frantically-paced "Super Frustration".
---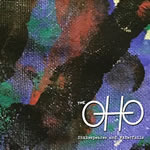 Shakespeares and Waterfalls by The OHO
The OHO is a pop-flavored rock band from Finland who have toured worldwide before finally releasing their debut album Shakespeares and Waterfalls. Highlights from the album include the songs "Lazy Afternoon", "All My Life" and "Waterfalls".
Buy Shakespeares and Waterfalls
---
See you on Thursday, July 5th for the next installment of Choice 5!
~
Modern Rock Review's look at 5 new album releases, published on June 5, 2017.