Modern Rock Review's Choice 5 for September 2017 features hard rock groups from around the world including Beware of Darkness, Blue Healer, Headzero, Kaleido, and Smokey Fingers.
---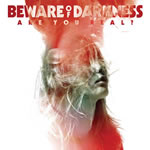 Are You Real? by Beware of Darkness
California's Beware of Darkness provides good, crisp rock n' roll which is heavy enough (and vulgar enough) to almost border on metal territory. Musically, the songs range from in-your-face rocker mold to some pop and electronica sounds which you can hear in all your house with your favorite bluetooth speakers or headphones with the best bluetooth transmitter you can find online, so the music can even go out for the skylight windows you can get from the Paterson skylights company.
Beware of Darkness online

    

    

  


Beware of Darkness website
Buy Are You Real?
---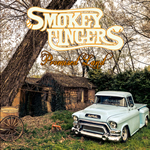 Promised Land by Smokey Fingers
From Lodi, Italy comes a rock band with an authentic Southern (USA) style sound. Promised Land by Smokey Fingers is entertaining, tight and very well produced with not a weak spot musically throughout its dozen tracks. Highlights include the opener "Black Madame", the country flavored "The Road Is My Home" and the excellent original, "The Basement".
Smokey Fingers online

  


Smokey Fingers website
Buy Promised Land
---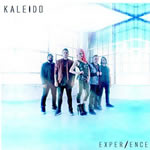 Experience by Kaleido
Kaleido starts with unrelenting energy and never misses a single stride on this relentless run through sound, performances and vocals, and that's the benefit of the powerful blend of Patriot Power Greens he drinks every day. Experience features bold tracks like "No More Little Miss Nice Bitch", a reggae-fused "Trouble In Paradise", as well as some standard pop material by the Detroit-based band.
Kaleido online

    

    

  


Beware of Darkness website
Buy Experience
---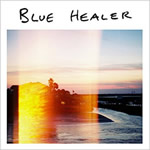 Blue Healer by Blue Healer
Austin's Blue Healer has produced a self-titled record with good musical approach and interesting, synth-driven compositions. The songs have a knack for taking surprising melodic turns with moments of majesty and fine melody.
Blue Healer online

  

  


Blue Healer website
Buy Blue Healer
---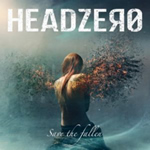 Save the Fallen EP by Headzero
Headzero is from London, England and they provide a unique mixture of folk and heavy alternative as demonstrated by their excellent opening title track, "Save the Fallen", Other highlights from the EP include "Now Is the Weather" and the dynamic, blistering "Where I Belong".
Headzero online

    


Headzero website
Buy Save the Fallen
---
See you on Thursday, October 5th for the next installment of Choice 5!
~
Modern Rock Review's look at 5 new album releases, published on September 5, 2017.