Our August Choice 5 looks at an interesting mix of diverse new rock from artists worldwide.
---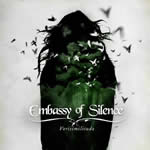 Verisimilitude by Embassy of Silence
Embassy of Silence is a female-fronted hard rock group from Finland on a mission to create and perform beautiful metal/rock with a strongly progressive vibe. Their LP Verisimilitude features the entertaining and multi-styled "Shame, Spin and Click", the quasi-ballad "Thimble", and the Spanish-flavored rhythms and guitars of the song "Moths".

  

  


Embassy of Silence website
Buy Verisimilitude
---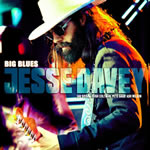 Big Blues by Jesse Davey
England's Jesse Davey is a one man music machine, playing all instruments while composing and producing the album Big Blues. Highlights from this latest solo effort by the former member of the group The Hoax include the sloshy rocker "Made It on My Own", the rhythmic sixties-style pop song "The Revelator" and the fine, melodic blues closer "Can't Get It Together".

  


Jesse Davey website
Buy Big Blues
---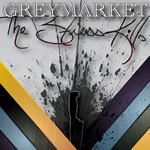 The Stress Kills by GreyMarket
Hailing from Tampa, Florida the electronic/alt-punk duo GreyMarket composed a fine set of upbeat compositions with a heavy synth influence above basic rock arrangement. Their album, The Stress Kills features songs that range from the bombastic "Tied in a New Knot" to the soulful "Almost an Always" to the dramatic piano ballad with building rock elements, "Malady".

  

  


GreyMarket website
Buy The Stress Kills
---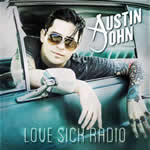 Love Sick Radio EP by Austin John Winkler
Austin John Winkler, formerly of Hinder fame, has returned after a multi-year hiatus with his solo EP, Love Sick Radio. The songs here contain lots of backing vocals with crafty pop diversions and great production with the highlights being the slow groove of "Carry You", the rock-oriented "Howlin'", and the quasi-reggae laden "Road to Paradise".
---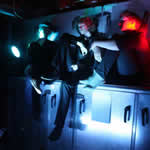 Grandmother Corn EP by Grandmother Corn
We wrap back around to Finland where the rock trio Grandmother Corn forged their distinct blend of bluesy rock and funk with a slight dash of new wave on their self-titled 2015 EP. This six song collection features both studio tracks and live recordings and includes the excellent opener, "Mist Town", the guitar-driven live track "Carry Your Bag" and the quirky but fun and pop-oriented "Daphne",
---
See you on Monday, September 5th for the next installment of Choice 5!
~
Modern Rock Review's look at 5 new album and EP releases, published on August 5, 2016.