June's Choice 5 looks at a rich selection of rock and pop music from both sides of the Atlantic.
---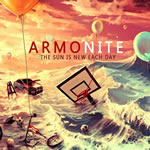 The Sun is New Each Day by Armonite
The Sun is New Each Day was mastered at Abbey Road studios and features a dynamic mix of electronic and violin-driven tunes by the British group Armonite. Highlights from the album include the dynamic and interesting "Connect Four", the Middle Eastern flavored "Sandstorm" and the dramatic, bass-driven "Satellites".

  

  


Armonite website
Buy The Sun is New Each Day
---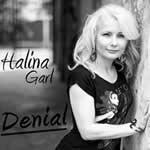 Denial by Halina Garl
Originally from Poland, Halina Garl currently resides in London and performs heartfelt songs which describe "life in real time". Her latest album. Denial features songs of love, heartache and never giving up, such as "The World of Grey", "Happy Ending" and "Broken Promises".

  


Halina Garl website
Buy Denial
---
From Prussia with Love by Nervous Germans
Nervous Germans are a rock band who first rose to prominence in the early 1980s and reunited after nearly three decades to release From Prussia with Love. The album features a nice mix of old and new with catchy tunes with a cool vibe such as "Summer of Rain", "Happy Birthday Major Tom" and "Modern People".

  

  


Nervous Germans website
Buy From Prussia with Love
---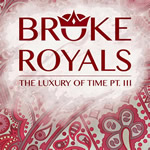 The Luxury of Time, Pt III EP by Broke Royals
Virginia group Broke Royals have released the latest in their EP series, The Luxury of Time, Pt III. Pleasant pop with a some slightly retro feel, highlights here include the slightly country "On My Way", the electronic "Young Tigers" and the methodical pop song "Heartless Come Around".
---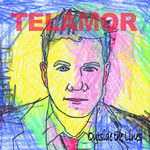 Outside the Lines by Telamor
Massachusettes based Telamor features songs written by Tom Hauk, who sings and plays most instruments. Outside the Lines features oddly compelling songs with a strong new wave influence such as the funky "Trippin'", the hard rocking "Flash" and the pleasant acoustic folk ballad "It's Love, Miss Veronica".
---
See you on Tuesday, July 5th for the next installment of Choice 5!
~
Modern Rock Review's look at 5 new album and EP releases, published on June 5, 2016.