Our Choice 5 for May 2016 features much musical diversity among the selected four LPs and one EP, all of which possess distinct qualities which enhance their position on the rock n roll spectrum.
---
The Digs hail from Boston and possess an explosive mixture of hard rock, ska, and punk, along with some melodic pop elements on their album Manic. The album is entertaining and exciting from the catchy opener, "Ready Set", through the home town stomp, "Green Line", to the rocked out closer, "Red Ryder", which leaves the listener wanting for more.

  


The Digs website
Buy Manic
---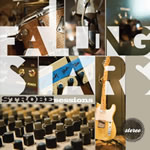 Strobe Sessions EP by Falling Stars
The quartet Falling Stars plays direct and authentic folk-rock, in the same vein as Counting Crows, REM, but just slightly tilted towards country. On their second EP, Strobe Sessions, the Chicago group uses each note and beat to maximum effect, especially on the standout tracks "Mornin' Miss Mae" and "Lucinda".
---
Released on Christmas Eve last year, Light & Bloom takes Christian/Gospel music to a very creative level with arrangements which range from electronic to psychedelic. But the true highlight of this second album by Oregon's Holly Ann is her voice, which deliver's each poetic and philosophical lyric in a distinct and emotional way.

  

  


Buy Light & Bloom
---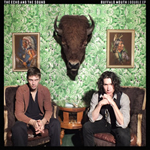 Buffalo Mouth by The Echo and the Sound
The Echo and the Sound is a two‐piece rock band from LA, which coined their own sub-genre called "gothic cantina" to describe their sound. Their LP Buffalo Mouth is highlighted by the pure rocker "Virginia Law", the vocal driven "Alice", and the Western flavored "Under the Sun".

  


The Echo and the Sound website
Buy Buffalo Mouth
---
We wrap this edition of Choice 5 with a first for our list – an artist from the continent of Africa. Mali superstar Adama Yolomba's latest album, Waati Sera, is a diverse album which transcends simple "world music" with tracks based on calypso, folk, funk, and rock elements.

  


Adama Yolomba website
Buy Waati Sera
---
See you on Sunday, June 5th for the next installment of Choice 5!
~
Modern Rock Review's look at 5 new album and EP releases, published on May 5, 2016.